Paula Bustos
PhD in Economics, Harvard University,
Personal details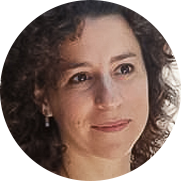 Research interests
International Trade, Development Economics
Selected publications
"Capital Accumulation and Structural Transformation", with G. Garber and J. Ponticelli, Quarterly Journal of Economics, 135 (2020), 1037 - 1094.
"Agricultural Productivity and Structural Transformation. Evidence from Brazil", with Paula Bustos, Bruno Caprettini and Jacopo Ponticelli, American Economic Review, 106 (2016), 1320-1365.
"Trade Liberalization, Exports and Technology Upgrading: Evidence on the Impact of MERCOSUR on Argentinean Firms", with Paula Bustos, American Economic Review, 101 (1) (2011), 304-340.