| | | |
| --- | --- | --- |
| Professor | | |
| Dates | | 12-16 September 2022 |
| Hours | | 9:30 to 13:00 CEST |
| Format | | In person |
Empirical researchers with an interest in panel data analysis.
Advanced econometrics for undergraduates. The required prerequisite knowledge of econometrics is at the level of W. H. Greene's textbook Econometric Analysis, 6th edition, 2008, Prentice- Hall; or J. M. Wooldridge's textbook Introductory Econometrics: A Modern Approach, 2002, South-Western. In particular, participants are expected to be familiar with such concepts as linear regression, two-stage least squares, and autoregressive models.
The purpose of this course is to provide an up-to-date coverage of the main methods and models used in the econometric analysis of panel data, with particular focus on panels where the cross-sectional dimension is large and the time-series dimension is short. The course will cover applications to production functions, investment models, empirical growth models, and the implementation of panel GMM estimators using Stata (xtabond2).
The course will combine pre-recorded lectures, live lectures, and classes. The live lectures will mainly be used to demonstrate how to implement methods in Stata. Exercises will be assigned for participants to do in Stata. The course will be complemented with extensive office hours.
Static Models. Unobserved heterogeneity. Within-groups estimation. Error components GLS. Specification tests
Dynamic Models. Autoregressive models with individual effects. Identification and unit roots. Strictly exogenous, predetermined and endogenous explanatory variables. Initial conditions restrictions. Specification tests
Applications. Cobb-Douglas production functions. Investment models. Empirical growth models
Networks and social influences. The role of networks and social influences in magnifying bubbles and crises
Implementation. Panel data analysis using Stata. The xtabond and xtabond2 commands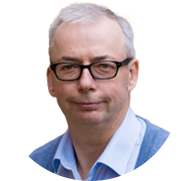 Steve Bond has a B.A. in Economics from University of Cambridge (1984) and D.Phil. in Economics from University of Oxford (1990). He is Professor of Economics at Oxford, Senior Research Fellow at Nuffield College, and Programme Director at the Oxford Centre for Business Taxation. He is also a Research Fellow at the Institute for Fiscal Studies (IFS) in London, and a member of the editorial team for the Mirrlees Review: Reforming the Tax System for the 21st Century. His research interests include panel data analysis, business investment, corporate taxation, and the relationship between investment and growth.