| | | |
| --- | --- | --- |
| Professor | | |
| Dates | | 22-26 August 2022 |
| Hours | | 9:30 to 13:00 CEST |
| Format | | In person |
Academics, researchers, practitioners, and graduate students interested in industrial organization and firm performance.
First-year Master or PhD level in econometrics and microeconomics.
The objective of this course is to introduce the main questions and methodologies in the analysis of firm performance from the point of view of the Industrial Organization literature. Participants will learn how to critically evaluate empirical work in Industrial Organization, and related fields studying firm performance (such as trade, macro, and development economics) and develop tools for research. The empirical work covered will typically have a close tie to a theoretical model. The basic structure of the course will involve presentation and discussion of papers that should be read in advance. Problem sets will be made available to implement the estimation routines and analysis presented during the lectures.
Cost and production: An IO perspective
Production Analysis: Estimating production functions
An empirical framework to study market power
Market power and pass-through
Market power and misallocation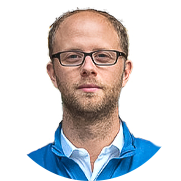 Jan De Loecker is Professor of Economics at the KU Leuven, a Research Associate at the NBER and a Research Fellow at the CEPR. He obtained his PhD in economics from KU Leuven in 2006. He was on the faculty of NYU from 2006-2008, before moving to Princeton University, where he was on the full-time faculty from 2008-2017. He has been a visiting faculty at Yale University and Stanford University. He specializes in the areas of industrial organization, international economics, and development economics. His research is centered around measuring and identifying the drivers of firm performance. In particular, he has put forward empirical frameworks to estimate productivity, marginal costs, and markups, using micro-level production data. These methods have been used to study the role of technology, market power, international competition, in shaping the performance of individual producers, industries, and economies at large. He has published in leading journals, such as the American Economic Review, Econometrica, Journal of Political Economy, and various field journals. in 2016, he was awarded with an Odysseus Research Grant from the Flemish Research Council, and in 2019 he obtained a Consolidator ERC Grant.  He has advised various international agencies, such as the World Bank, on development and productivity issues.