People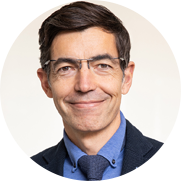 Diego Puga
Ph. D. in Economics, London School of Economics, 1997
Professor

Personal details
Teaching
Topics in empirical economics, Applied economics workshop
Research interests
Urban economics, economic geography, international trade, institutions
Selected publications
"International Trade and Institutional Change: Medieval Venice's Response to Globalisation," with D. Trefler, Quarterly Journal of Economics, 129 (2014), 753-821.
"The Productivity Advantages of Large Cities: Distinguishing Agglomeration from Firm Selection," with P-P. Combes, G. Duranton, L. Gobillon, and S. Roux, Econometrica, 80 (2012), 2543-2594.
"Ruggedness: The Blessing of Bad Geography in Africa," with N. Nunn, Review of Economics and Statistics 94 (2012), 20-36.
"Causes of Sprawl: A Portrait from Space," with M. Burchfield, H. G. Overman, and M. A. Turner, Quarterly Journal of Economics, 121 (2006), 587-633.
"Nursery Cities: Urban Diversity, Process Innovation, and the Life Cycle of Products," with G. Duranton, American Economic Review 91 (2001), 1454-1477.
"The Rise and Fall of Regional Inequalities," European Economic Review 43 (1999), 303-334.
Back
© CEMFI. All rights reserved.