Luis Servén
PhD in Economics, Massachusetts Institute of Technology, 1986
Personal details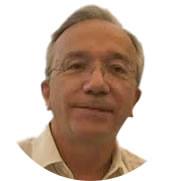 Research interests
International Finance, Macroeconomics, Growth
Selected publications
"Assessing the degree of international consumption risk-sharing", with Constantino Hevia, Journal of Development Economics, 134 (2018), 176-190.
"Is infrastructure capital productive? A dynamic heterogeneous approach", with César Calderón and Enrique Moral-Benito, Journal of Applied Econometrics, 30 (2015), 177-198.
"Medium-term business cycles in developing countries", with Diego Comín, Norman Loayza and Faruq Pasha, American Economic Journal: Macroeconomics, 6 (2014), 209-245.
"World market integration through the lens of foreign direct investors", with Rui Albuquerque and Norman Loayza, Journal of International Economics, 66 (2005), 267-295.
"Country Portfolios", with Aart Kraay, Norman Loayza and Jaume Ventura, Journal of the European Economic Association, 3 (2005), 914-945.
"What Drives Private Saving Across the World?", with Norman Loayza and Klaus Schmidt-Hebbel, Review of Economics and Statistics, 82 (2000), 165-181.