Monica Martinez-Bravo
PhD in Economics, Massachusetts Institute of Technology, 2010
Personal details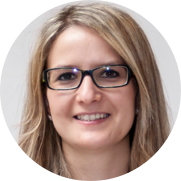 Research interests
Political Economy, Development Economics
Selected publications
"The Rise and Fall of Local Elections in China.", with Gerard Padró i Miquel, Nancy Qian and Yang Yao, American Economic Review, 112 (9) (2022), 2921-58.
"The Non-Democratic Roots of Elite-Capture: Evidence from Soeharto Mayors in Indonesia", with Priya Mukherjee and Andreas Stegmann, Econometrica, 85 (2017), 1991-2010.
"The Role of Local Officials in New Democracies: Evidence from Indonesia", American Economic Review, 104(4) (2014), 1 - 45.