Kurt Mitman
PhD in Economics, University of Pennsylvania,
Personal details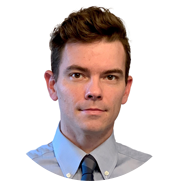 Research interests
Monetary and fiscal policy, housing, household debt and default, and labor market dynamics
Selected publications
"On the Possibility of Krusell-Smith Equilibria", with T. Broer, A. Kohlhas and K. Schlafmann, Journal of Economic Dynamics and Control, working paper.
"Whether, When and How to Extend Unemployment Benefits: Theory and Application to COVID-19", with S. Rabinovich, Journal of Public Economics, 200 (2021), 104447.
"The Housing Boom and Bust: Model Meets Evidence", with G. Kaplan and G. L. Violante, Journal of Political Economy, working paper.
"Household Heterogeneity and the Transmission of Foreign Shocks", with S. de Ferra and F. Romei, Journal of International Economics, 124 (2020), 103303.
"Forward Guidance", with M. Hagedorn, J. Luo and I. Manovskii, Journal of Monetary Economics, working paper.
"Exploiting MIT Shocks in Heterogeneous Agent Economies: The Impulse Response as a Numerical Derivative", with T. Boppart and P. Krusell, Journal of Economic Dynamics and Control, working paper.
"Macroeconomic Effects of Bankruptcy and Foreclosure Policies", American Economic Review , working paper.