Pedro Mira
PhD in Economics, University of Minnesota, 1995
Personal details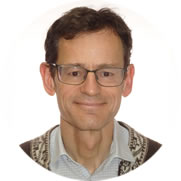 Research interests
Structural estimation of dynamic models of discrete choice, labor and demographic economics
Selected publications
"Caregiving to Elderly Parents and Employment Status of European Mature Women", with Laura Crespo, Review of Economics and Statistics, 96 (2014), 693-709.
"Dynamic Discrete Choice Structural Models: A Survey", with Víctor Aguirregabiria, Journal of Econometrics, 156 (2010), 38-67.
"Sequential Estimation of Dynamic Discrete Games", with V. Aguirregabiria, Econometrica, 75 (2007), 1-54.
"Uncertain Infant Mortality, Learning and Life-Cycle Fertility", International Economic Review, 48 (2007), 809-846.
"Swapping the Nested Fixed Point Algorithm: A Class of Estimators for Discrete Markov Decision Models", with V. Aguirregabiria, Econometrica, 70 (2002), 1519-1543.
"A Note on the Changing Relationship Between Fertility and Female Employment in Developed Countries", with N. Ahn, Journal of Population Economics, 15 (2002), 667-682.