Liyang Sun
PhD in Economics, Massachusetts Institute of Technology, 2021
Personal details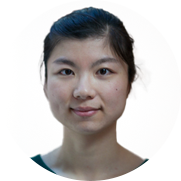 Research interests
Econometrics, Public Economics
Selected publications
"Inference with Many Weak Instruments", with Anna Mikusheva, The Review of Economic Studies, 89:5 (2022), 2663–2686.
"A Linear Panel Model with Heterogeneous Coefficients and Variation in Exposure", with Jesse M. Shapiro, Journal of Economic Perspectives, 36:4 (2022), 193-204.
"Estimating Dynamic Treatment Effects in Event Studies with Heterogeneous Treatment Effects", with Sarah Abraham, Journal of Econometrics, 225:2 (2021), 175-199.
"Weak Instruments in IV Regression: Theory and Practice", with Isaiah Andrews and James Stock, Annual Review of Economics, 11:1 (2019), 727-753.
"Implementing valid two-step identification-robust confidence sets for linear instrumental-variables models", Stata Journal, 18:4 (2018), 803–825.