Yarine Fawaz
Ph.D. in Economics, Paris School of Economics,
Personal details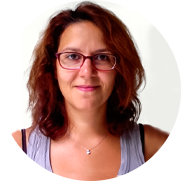 Research interests
Applied Econometrics, labour and health economics
Selected publications
"Surprise Me If You Can: The Influence of Newspaper Endorsements in US Presidential Elections," with Agustin Casas and Andre Trindade, Economic Inquiry, 54 (2016), 1484-1498.
"Altitude as handicap in rank-order football tournaments," with Agustin Casas, Applied Economics Letters, forthcoming.
"Valuing Jobs via Retirement: European Evidence," with Andrew E. Clark, National Institute Economic Review, 209 (2009), 88-103.