Diego Puga
PhD in Economics, London School of Economics, 1997
Personal details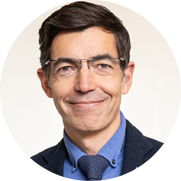 Research interests
Urban economics, economic geography, international trade, institutions
Selected publications
"Learning by working in big cities", with Jorge De la Roca, Review of Economic Studies, 84 (1) (2017), 106-142.
"International Trade and Institutional Change: Medieval Venice's Response to Globalization", with Daniel Trefler, Quarterly Journal of Economics, 129 (2014), 753-821.
"The Productivity Advantages of Large Cities: Distinguishing Agglomeration from Firm Selection", with Pierre-Philippe Combes, Gilles Duranton, Laurent Gobillon and Sébastien Roux, Econometrica, 80 (2012), 2543-2594.
"Causes of Sprawl: A Portrait from Space", with M. Burchfield, H. G. Overman and M. A. Turner, Quarterly Journal of Economics, 121 (2006), 587-633.
"Nursery Cities: Urban Diversity, Process Innovation, and the Life Cycle of Products", with G. Duranton, American Economic Review, 91 (2001), 1454-1477.