Samuel Bentolila
Ph.D. in Economics, Massachusetts Institute of Technology, 1988
Personal details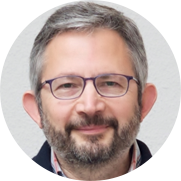 Research interests
Labor economics
Selected publications
"Dual Labour Markets Revisited", with Juan J. Dolado and Juan F. Jimeno, Oxford Research Encyclopedia of Economics and Finance, 3 (2020), 1-34.
"When Credit Dries Up: Job Losses in the Great Recession", with Marcel Jansen and Gabriel Jiménez, Journal of the European Economic Association, 16 (2018), 650–695.
"Two-Tier Labour Markets in the Great Recession: France Versus Spain", with Pierre Cahuc, Juan J. Dolado and Thomas Le Barbanchon, Economic Journal, 122 (2012), F155-F187.
"The Macroeconomic Impact of Flexible Labor Contracts, with an Application to Spain", with G. Saint-Paul, European Economic Review, 36 (1992), 1013-1047.
"Firing Costs and Labor Demand: How Bad Is Eurosclerosis?", with G. Bertola, Review of Economic Studies, 54 (1990), 381-402.