People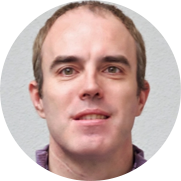 Gerard Llobet
Ph. D. in Economics, University of Rochester, 2000
Associate Professor with Tenure

Personal details
Teaching
Industrial economics, Regulation and competition policy
Research interests
Industrial economics, innovation, intellectual property, antitrust policy
Selected publications
"Preventing Zombie Lending," with M. Bruche, Review of Financial Studies, 27 (2014), 923-956.
"Advertising and Consumer Awareness of New, Differentiated Products," with Alicia Barroso, Journal of Marketing Research, 49 (2012), 773-792.
"Strategic Online-Banking Adoption," with R. Fuentes and R. Hernández-Murillo, Journal of Banking and Finance, 34 (2010), 1650-1663.
"R&D in the Pharmaceutical Industry: A World of Small Innovations," with B. Domínguez and J.-J. Ganuza, Management Science, 55 (2009), 539-551.
"Regulation, Corporate Social Responsibility and Activism," with A. Calveras and J.-J. Ganuza, Journal of Economics and Management Strategy, 16 (2007), 719-740.
"Rewarding Sequential Innovations: Prizes, Patents and Buyouts," with H. Hopenhayn and M. Mitchell, Journal of Political Economy, 104 (2006), 1041-1068.
"Patent Licensing Revisited: Heterogenous Firms and Product Differentiation," with R. Hernández-Murillo, International Journal of Industrial Organization, 24 (2006), 149-175.
Back
© CEMFI. All rights reserved.