People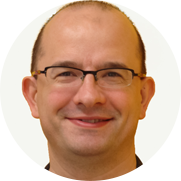 Nezih Guner
Ph. D. in Economics, University of Rochester, 2000
Professor

Personal details
Teaching
Macroeconomics
Research interests
Macroeconomics, Labor Economics
Selected publications
"Heterogeneity and Government Revenues: Higher Taxes at the Top?" with Martin Lopez-Daneri and Gustavo Ventura, Journal of Monetary Economics, 2016, 80, 69-85.
"Firm Dynamics, Job Turnover, and Wage Inequality in an Open Economy," with Kerem Cosar and James Tybout, American Economic Review, 2016, 106 (3), 625-63.
"Technology and the Changing Family: A Unified Theory of Marriage, Divorce, Educational Attainment and Married Female Labor-Force Participation,'' with Jeremy Greenwood, Georgi Kocharkov and Cezar Santos), American Economic Journal-Macroeconomics, 2016, 8 (1), 1-41.
"From Shame to Game in One Hundred Years: An Economic Model of the Rise in Premarital Sex and its De-Stigmatization," with Jesús Fernández-Villaverde and Jeremy Greenwood, Journal of European Economic Association, 2014, 12 (1), 25–61.
"Taxation and Household Labor Supply," with Remzi Kaygusuz and Gustavo Ventura, Review of Economic Studies, Review of Economic Studies, 2012, 79 (3), 1113–1149.
"Macroeconomic Implications of Size-Dependent Policies," with Gustavo Ventura and Xu Yi, Review of Economic Dynamics, 2008, 11 (4), 721-744.
"Love and Money: A Theoretical and Empirical Analysis of Household Sorting and Inequality," with Raquel Fernandez and John Knowles, Quarterly Journal of Economics, 2005, 120 (1), 273-344.
"On the State of the Union," with S. Rao Aiyagari and Jeremy Greenwood, Journal of Political Economy, April 200, 108 (2), 213-244.
Back
© CEMFI. All rights reserved.