People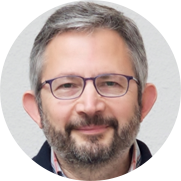 Samuel Bentolila
Ph. D. in Economics, MIT, 1988
Professor

Personal details
Teaching
Applied economics workshop, Economic policy workshop
Research interests
Labor economics, macroeconomics
Selected publications
"Two-Tier Labour Markets in the Great Recession: France Versus Spain," with P. Cahuc, J. J. Dolado, and T. Le Barbanchon), Economic Journal, 122 (2012), F155-F187.
"Unemployment Duration, Benefit Duration, and the Business Cycle," with O. Bover and M. Arellano, Economic Journal, 112 (2002), 223-265.
"Labour Flexibility and Wages: Lessons from Spain," with J. J. Dolado, Economic Policy, 18 (1994), 55-99.
"The Macroeconomic Impact of Flexible Labor Contracts, with an Application to Spain," with G. Saint-Paul, European Economic Review 36 (1992), 1013-1047.
"Firing Costs and Labor Demand: How Bad Is Eurosclerosis?," with G. Bertola, Review of Economic Studies 54 (1990), 381-402.
Back
© CEMFI. All rights reserved.