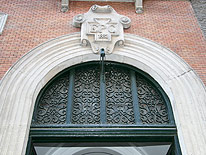 Graduate Program in Economics and Finance
Applications for the Master in Economics and Finance and the PhD in Economics will open on 15 November 2017. To be eligible for funding, applications must be received no later than 15 February 2018. Applications will be reviewed until 12 April 2018 or when the programs reach capacity (whichever occurs first).
Selected recent publications
Quick links & agenda
© CEMFI. All rights reserved.