People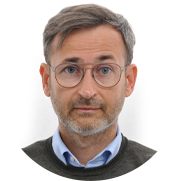 Josep Pijoan-Mas
Ph. D. in Economics, University College London, 2002
Associate Professor

Personal details
Teaching
Quantitative macroeconomics, Macroeconomics I
Research interests
Precautionary savings, income and wealth inequality, labor supply and human capital accumulation, mortality and health, tax reforms, numerical methods
Selected publications
"Labor Supply with Job Assignment under Balanced Growth," with C. Michelacci, Journal of Economic Theory, 163 (2016), 110-140.
"Heterogeneity in Expected Longevities," with V. Ríos-Rull, Demography, 51 (2014), 2075-2102.
"The Reservation Laws in India and the Misallocation of Production Factors," with M. García-Santana, Journal of Monetary Economics, 66 (2014), 193–209.
"Intertemporal Labor Supply with Search Frictions," with C. Michelacci, Review of Economic Studies, 79 (2012), 899-931.
"Pricing Risk in Economies with Heterogeneous Agents and Incomplete Markets," Journal of the European Economic Association, 5 (2007), 987-1015
"Precautionary Savings or Working Longer Hours?," Review of Economic Dynamics, 9 (2006), 326-352
"Precautionary Savings and Wealth Distribution under Habit Formation," with A. Diaz and V. Rios-Rull, Journal of Monetary Economics, 50 (2003), 1257-1291.
Back
© CEMFI. All rights reserved.